Features
Everything you need to know… in one place.
Tracking your LMIA applications and workers is about to get a whole lot easier.
LMIA Applications
Generate LMIA applications easily.
This is where Farm HR's app really comes through for you, pulling in information from all the other sections to build your LMIA application quickly and easily.
Record LMIA status & number when approved
Print & download LMIA files
Supports both SAWP and AgStream
How It Works
Save time & reduce errors on LMIA applications.
No more filling out the 13-page PDF manually — you can start with a copy of a previous application and go from there. No more searching through your email to find job applicants and see who was interviewed… it's all in the system, and Farm HR does your calculations for you.
Choose job postings & bring in workers

Select housing & accommodations

Download the application form & submit!
Workers
Keep track of your workers.
See all of your workers in one place, whether you just want a broad overview or specific information. Fully customizable!
Track work terms & housing
Create custom fields
See reports on arrivals & departures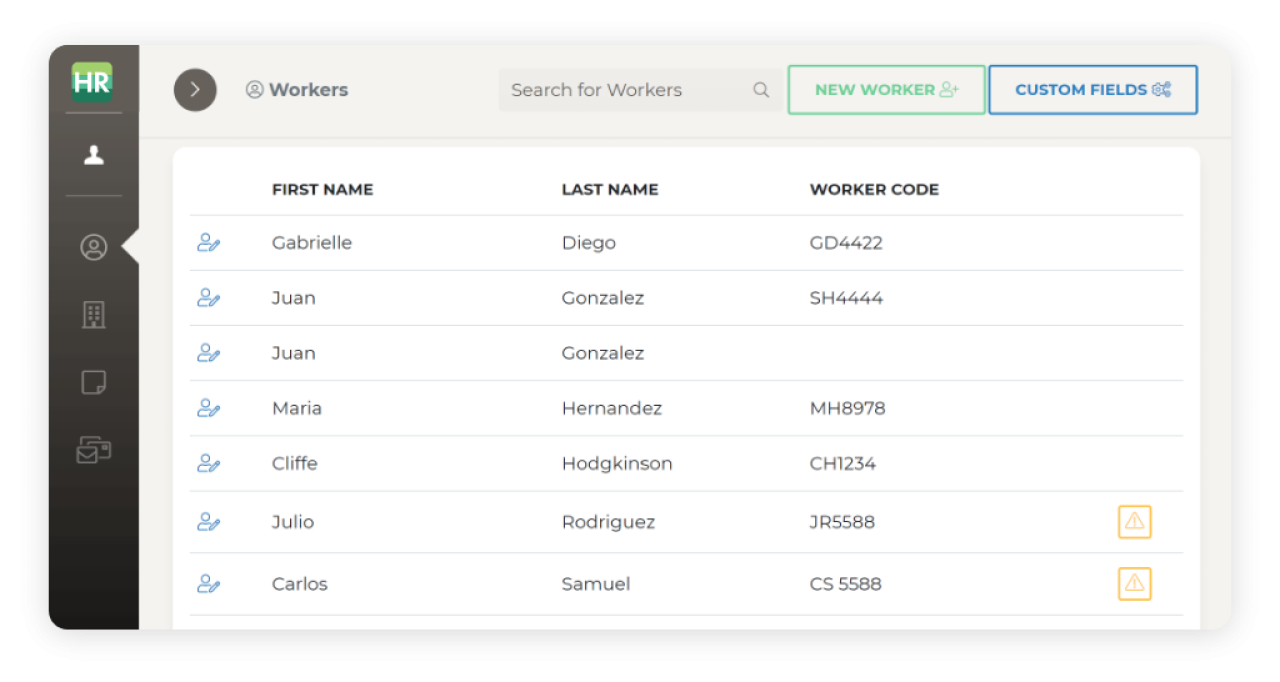 Housing
Manage all your housing.
Whether you own your housing or rent, Farm HR can help you manage all your migrant housing.
Manage capacity & occupancy
Keep track of property details, including audits & inspections
Track rental terms & agreements

Job Postings
Post jobs and track applicants.
Keep track of which postings have been run, when & where. Also track applicants to keep everything in one place.
See all of your job postings in one place
Track all applicants throughout the process
Group an applicant's information
Journals
Tag workers and housing with important info.
Record any additional information on workers, housing, or any other part of your database.
Keep daily records of health status & more
Add tags to workers & properties
Print off your notes for individual workers, properties, or your whole operation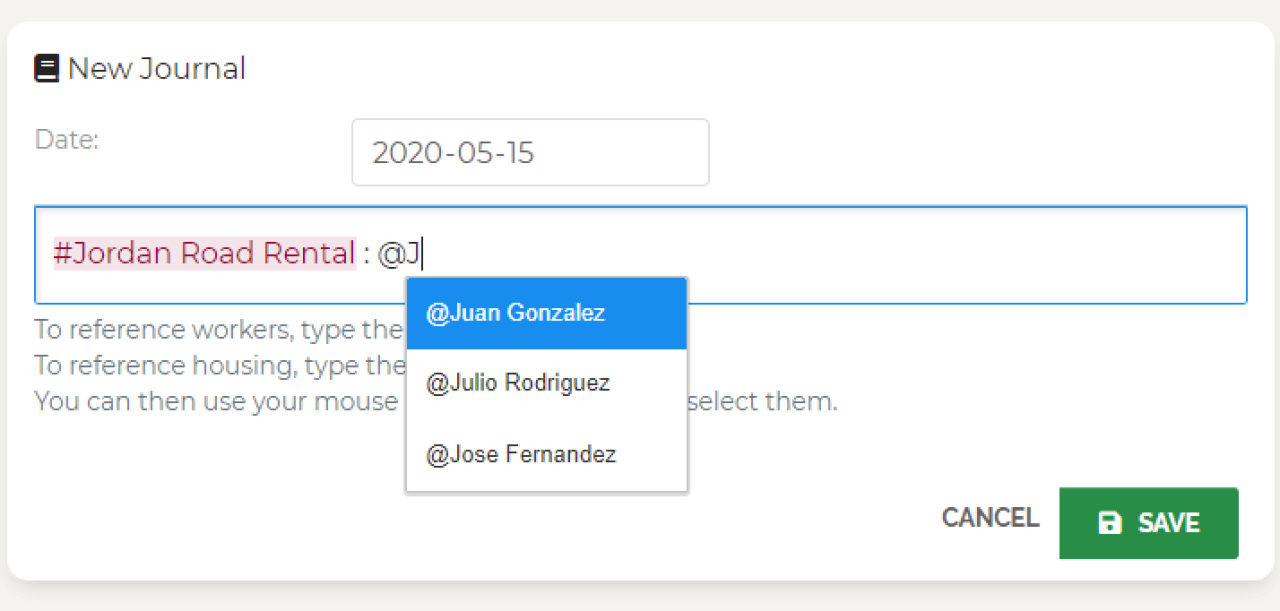 Beta
WhatsApp Integration
Send bulk WhatsApp messages to your workers.
Write and broadcast messages to groups of workers — send messages about upcoming flights, training times or work schedules… the uses are endless!
Choose which workers to send messages to

Edit templated messages with fill-in-the-blanks

Track delivery & read receipts